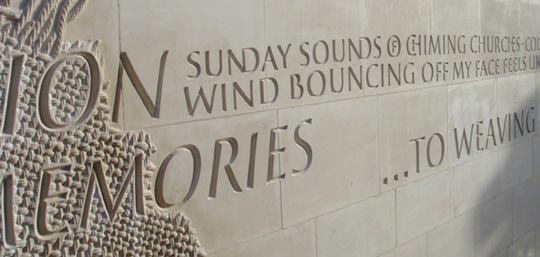 Lettering is a core architectural feature of this large scale collaborative project in Ballymena.
The work of the Bard of Dunclug, a 19th century weaver poet who expressed ordinary perspectives in the local dialect, inspired the approach to the project. With the involvement of poet Chelly McLear, local school children were encouraged to give voice to their feelings about their town, and aspirations for the future.
Following poetry workshops, the children's rich, lyrical words were woven into a flowing design I developed with font designer Robbie Smith. This design was then carved onto the exterior wall of the new Museum & Arts Centre.
The lettering is deliberately sited low down on the wall; passers-by can run a hand along the lettering as they go down Linenhall Street.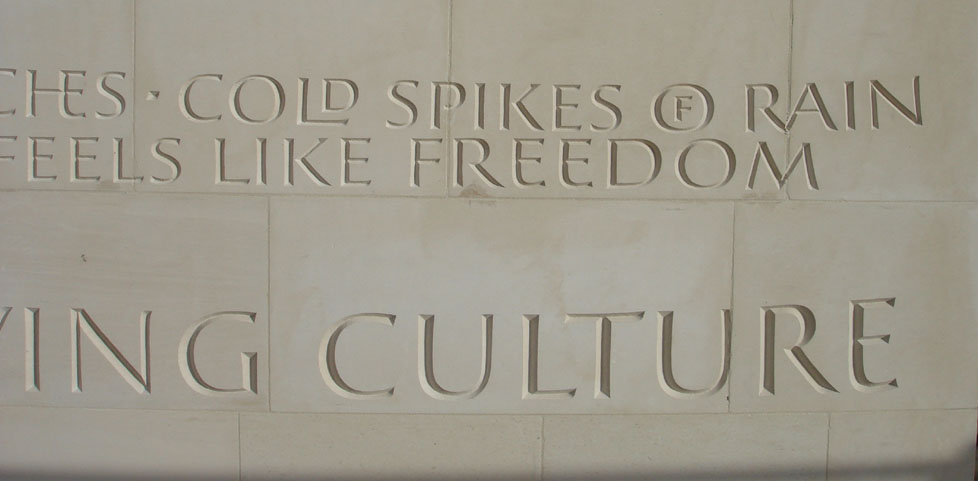 The work was created with assistance from Mark Metcalfe, Ivan Cudby,  Stuart McGrath, Consarc Architects and main contractor Patton Construction.