Restoration - Russborough House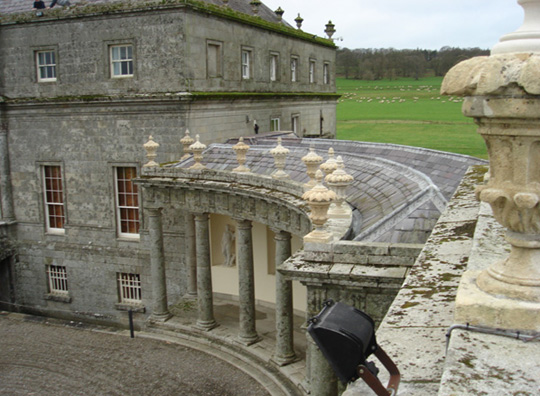 Russborough House is one of the finest 18th century buildings in Ireland. The Palladian design and quality of detail make it an outstanding example of early Georgian architecture.
A 2004 survey of the condition of Russborough's 69 decorative architectural urns found that many were in immediate need of conservation. A pilot scheme was begun to restore them, and to assess each of the main tasks that would be needed to address the problems that would be encountered over the course of the full restoration:
Structural integrity and consolidation
Complete recarving of whole urns
Partial replacement (piecing-in) of damaged sections
Cleaning
Addressing problems created by previous restorations, such as inappropriate mortar and expansion of metal reinforcing work.
This well-considered pilot scheme allowed for a staged and cost-effective restoration, enabling funds to be well managed. As each of these tasks was undertaken during the pilot scheme, any unanticipated local problems could be addressed, using the best practice for the unique set of circumstances each urn presented. This approach will allow professional and cohesive conservation to be carried out in a discrete phases over a number of years, as funding allows.
Architects: Howley Hayes Architects
Next restoration project St Georges Church