Public Art - Medieval Museum, Waterford 2012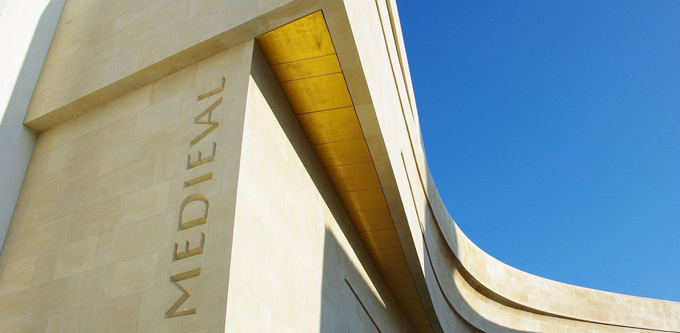 Working as artist with the Museum design team focusing on the development of the façade and artwork and lettering.
My involvement centred on conceiving and developing the sweeping Bath stone façade and the integration of the Waterford Lady sculpture along with large architectural scale lettering. Working as part of the architect design team my role involved collaborating with other artists, designers and makers from backgrounds as diverse as ceramic, glass, metal work and lettering.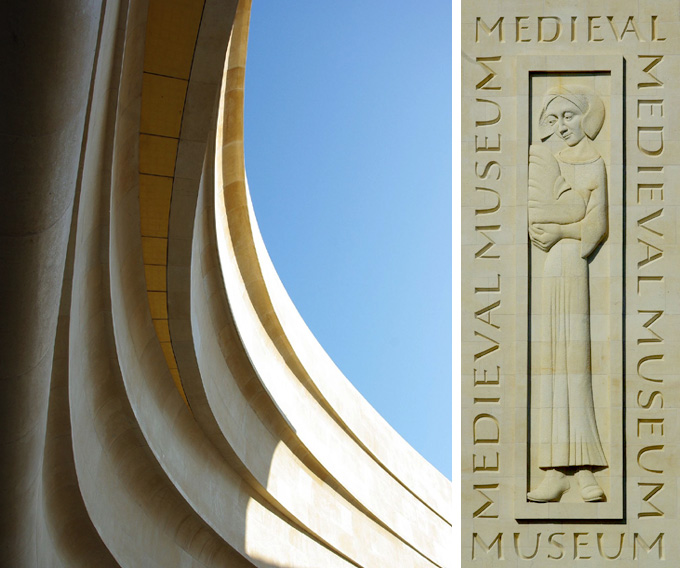 Throughout the project we developed new ways to use stone within the scheme, and developing artwork and architectural detail to respond to the unique space. The stone facade is formed from a set of mouldings which create changing shadow as they move from flat to curve. CNC technology was used to realise the stone facade through various stages from the original clay design model. The project gave the opportunity to engage my experience of stone, and interest in space and innovation.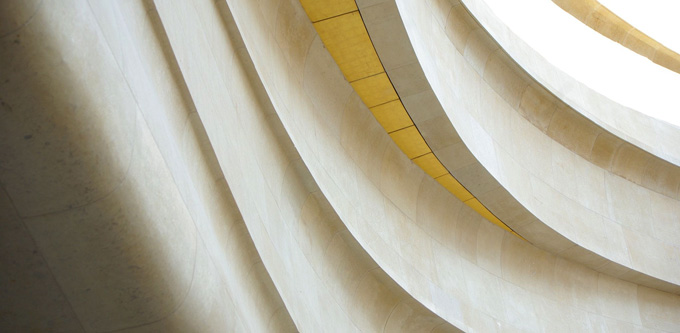 Scheme: Waterford City Council, Contractor: Tom O'Brien, Stone Contractor: SMcConnell & Sons.